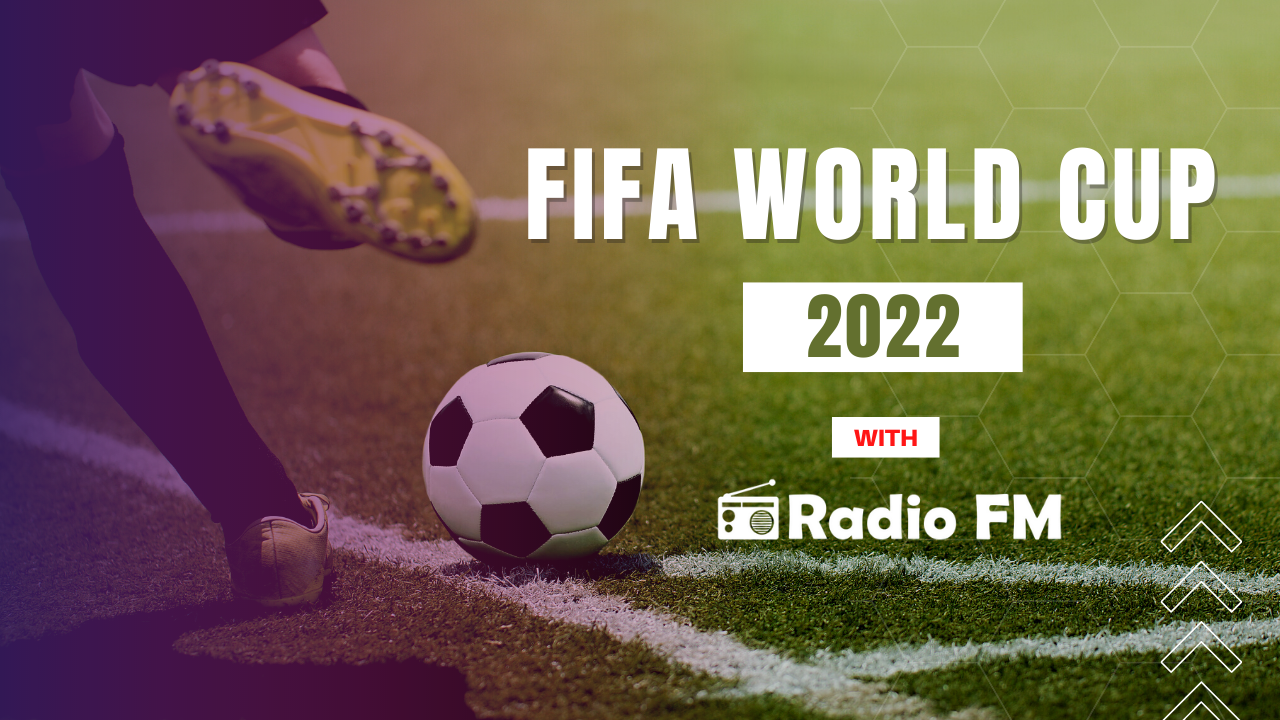 Nov
20
FIFA World Cup 2022 with Radio FM
blogDetail.by_admin | 20 Nov 2022
The 2022 FIFA World Cup is being held with the 22nd edition of the FIFA World Cup, the quadrennial international men's football championship contested by the national teams of Men's National Associations.
At RadioFM, we will be televising podcasts on our app throughout the duration of the FIFA World Cup 2022. This ensures that our listeners will have access to the latest news and updates surrounding the event, no matter where they are in the world. Here are 10 podcasts that you can catch on our app during the tournament.
1. The Big Interview
On The Big Interview, you can expect to hear exclusive interviews with some of the biggest names in football. In the lead-up to the FIFA World Cup 2022, the podcast will interview several of the biggest names in world football. Be sure to tune in to hear their thoughts on the tournament and how they're preparing for it.
2. Qatar FIFA World Cup 2022
The Qatar FIFA World Cup 2022 Countdown podcast is all about counting down to the big event. Each episode will feature exclusive interviews with key figures in the tournament and provide an in-depth look at the preparations taking place in Qatar.
3. Pitch Talk Podcast
In each episode, hosts Mark Dries and Tyler Anders dive deep into the latest World Cup news, rumors, and analysis. They also interview some of the biggest names in the sport, giving you an inside look at the teams and players that will be competing in the 2022 World Cup.
4. On refait le match
On refait le match is a podcast about sports hosted by two former professional athletes, Pascal and Simon. Every week, they invite a special guest to discuss a variety of topics related to sports. The guests are usually other athletes or sports journalists, but they have also included politicians and businesspeople. The podcast is broadcast in French but is also available with English subtitles. On refait le match is one of the most popular podcasts in France, and it has been downloaded over five million times. In addition to being entertaining and informative, the podcast is also uniquely respectful of its listeners' time.Each episode is only 30 minutes long, making it the perfect length for commuting or workout.
5. World Corrupt
It's a great show that covers all the latest news and stories about corruption in football. We especially enjoy the inside perspective that the hosts provide on some of the biggest scandals in the sport. If you're a football fan or just interested in learning more about the dark side of the beautiful game, we think you'll find 'World Corrupt' to be a fascinating listen.
6. Feuerstein's Fire American Soccer Show
Hosted by former USMNT midfielder and current ESPN analyst Taylor Twellman, Feuerstein's Fire American Soccer Show is all about the USMNT. Twelve episodes have been released so far, with a mix of interviews, analysis and humor.
7. Never Write Off the Germans - WorldCup2022
Never Write Off the Germans – WorldCup2022 is a podcast about Germany's national football team and their preparations for the 2022 FIFA World Cup. Hosted by German journalist and author Christof Kneer, each episode features interviews with players, coaches, and experts on all things related to Die Mannschaft.
8. FIFA Insight Live: A Training Centre Podcast
In this podcast, FIFA's Technical Director and former Arsenal FC manager Arsène Wenger offer his expert opinion on all things football. He examines tactics, strategies, and the psychological aspects of the game. He also provides insights into how to prepare a successful team for major tournaments such as the World Cup.
9. No Blasters With Ciaran Bartlett
No Blasters With Ciaran Bartlett is a podcast about football culture and fashion. Hosted by sports journalist and former professional footballer Ciaran Bartlett, the show focuses on topics like the latest trends in apparel, footwear, design, and lifestyle.
This is an excellent podcast for anyone who wants to stay up-to-date with the latest in football culture.
10. Fifa-la-Vida
Fifa-la-Vida is a podcast devoted to the world of FIFA. Hosted by long-time fan and video game expert John Blyth, he discusses everything related to the game, from teams to tournaments. He also covers news about the FIFA video game series and interviews key figures in the industry. It's a great podcast for anyone who wants to stay up-to-date with the world of FIFA. This is especially useful as the 2022 World Cup approaches and more people are looking for reliable, comprehensive news about the tournament. Blyth's long-standing knowledge and experience in this area make him an excellent host for this show.
Final Words
These are just a few of the fantastic podcasts out there that focus on football. Whether you're an avid fan or just casually interested in the sport, these podcasts will provide entertaining and informative content about all aspects of football culture. So, if you're looking to stay up-to-date with the latest news and stories related to the World Cup 2022, make sure to give these podcasts a listen - only on RadioFM.