How can I create Siri Shortcut?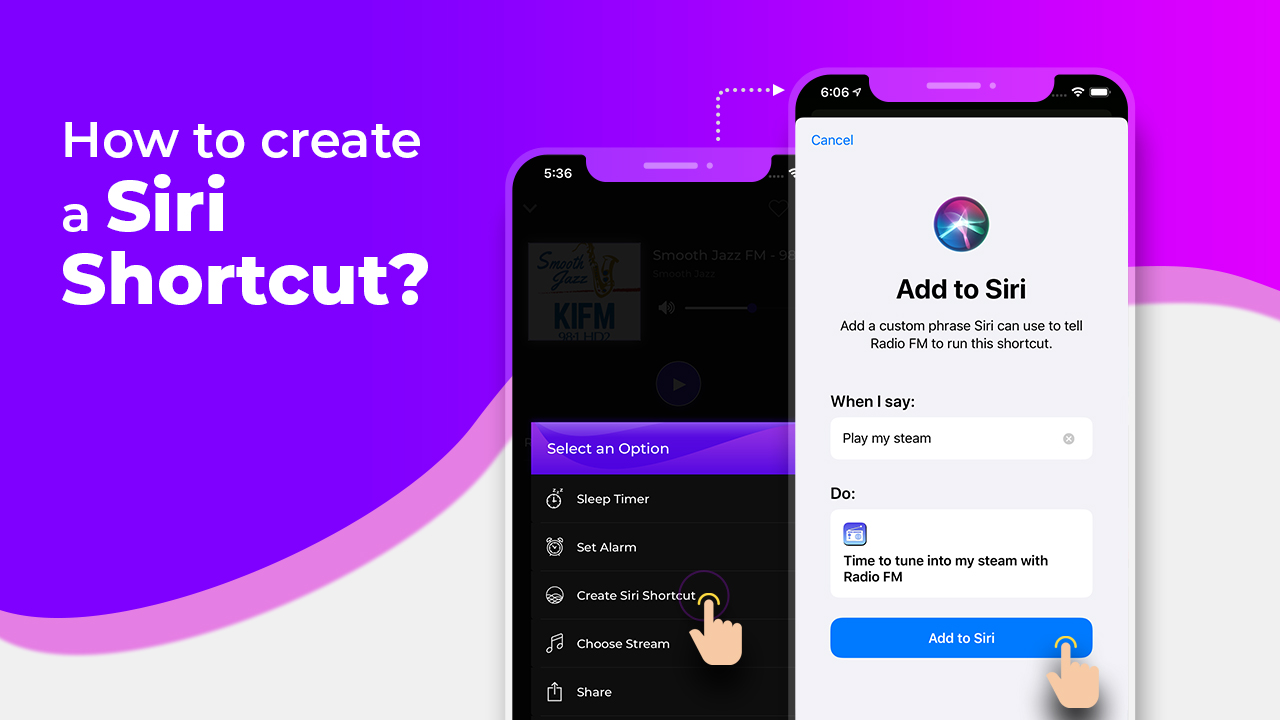 Easily access your favorite radio stations with just a tap, without any need to open the app and search for it.
Just create a Siri shortcut for a quick access to your favorite radio channel.

To create a shortcut, follow the steps below:
1. Open the full player.
2. Click on the three dots and select the "Create Siri Shortcut" option.
3. Tap on "Add to Siri".