How to Change the app start-up screen?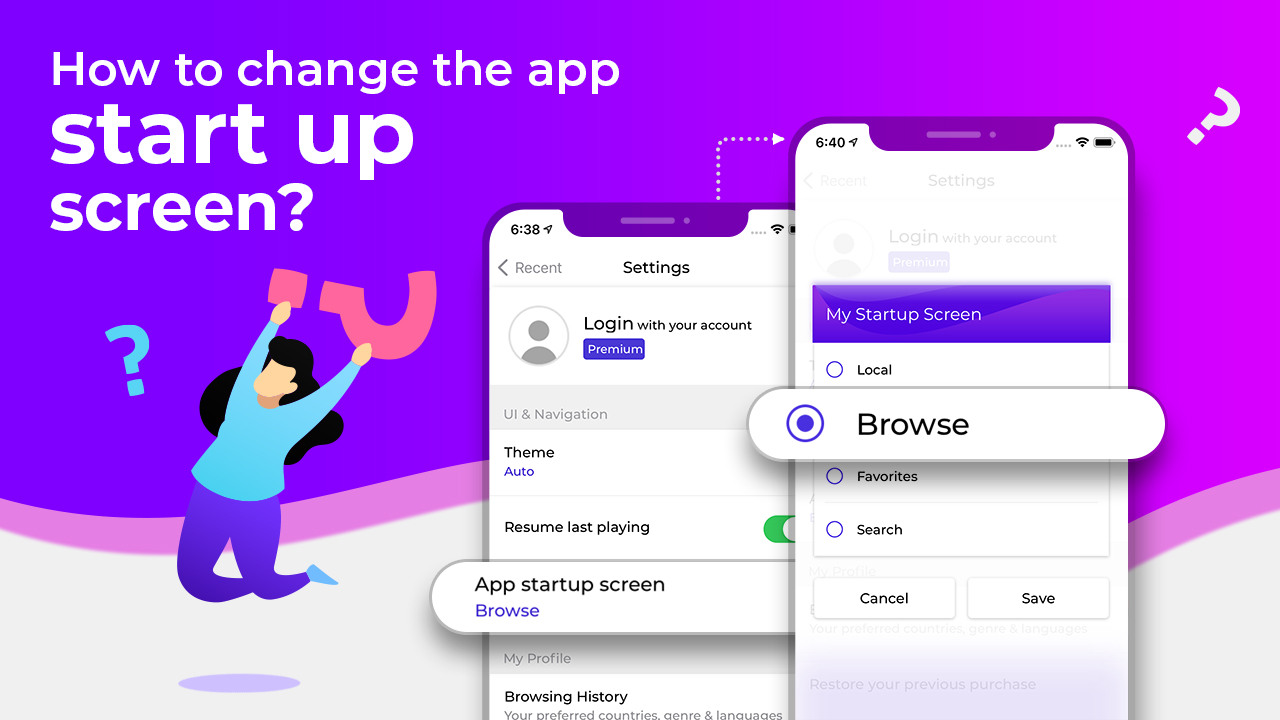 You can change the app startup screen as per your convenience.
You can choose between Recommended, Browse, Favorites, Recents.

To change the start-up screen follow the steps below:
1. Tap on the Settings button on the top left corner.
2. Click on the app startup screen.
3. Now the select from the options displayed.
The next time you open the app, the start-up screen will be the one you selected.