How to set an alarm in Radio FM?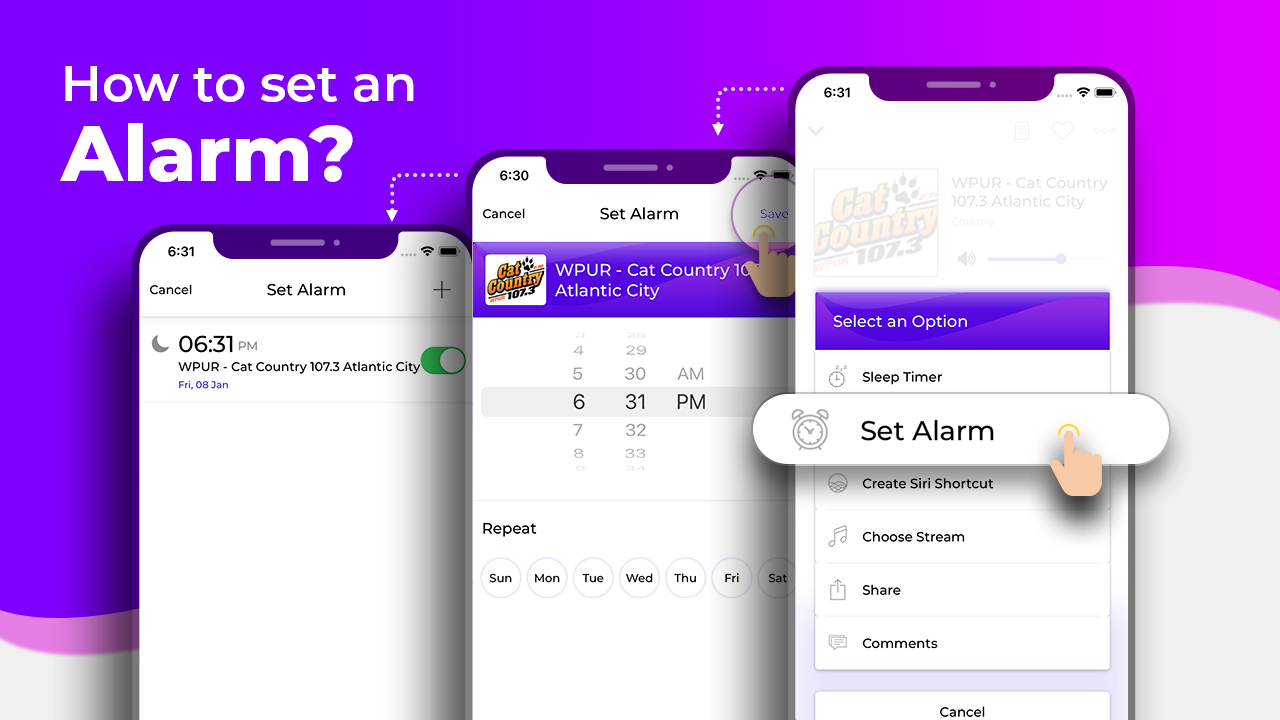 Set Alarm in your Radio FM app to never miss your favorite Radio Show.
The app will notify you at the set time so that you never miss the show of your favorite RJ, DJ, talk show, news radio, sports show etc.
To set an alarm, follow the steps below:
1. Open the full player.
2. Tap on the three dots and select "Set Alarm" option.
3. Click on "+" button and set the time and days according to your choice.
4. Select Save.