How to view the favorite list by Alphabetic or Genre of stations?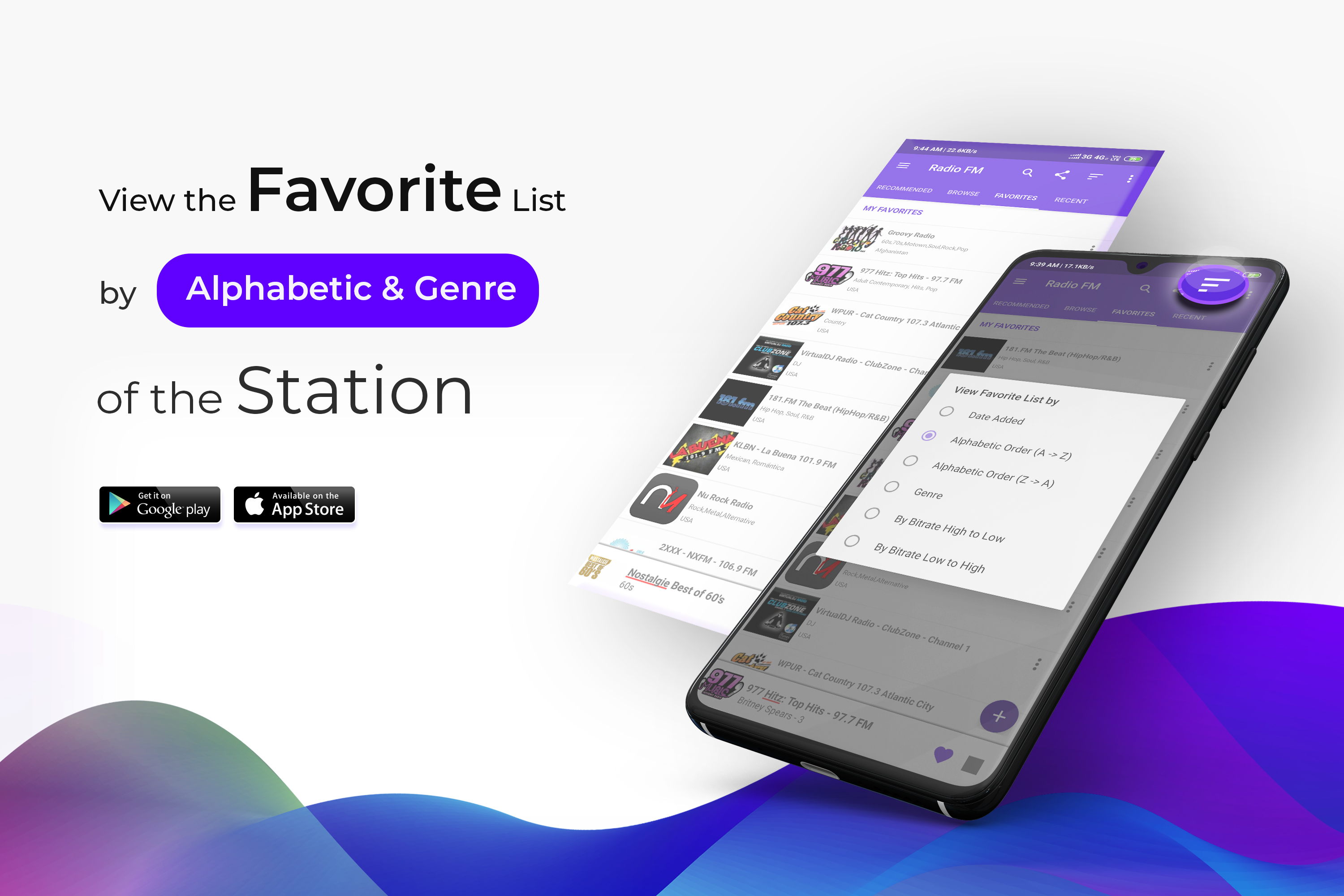 You can sort your Favorite List Alphabetically or by Genre of the Stations. Follow the steps below:
1. Open the RadioFM App.
2. Go browse.
3. Click on Favorites.
4. Click on the sorting icon on the top right corner.
5. In the given options select anyone.