The station I am looking for is missing from the app. How can I request to add it?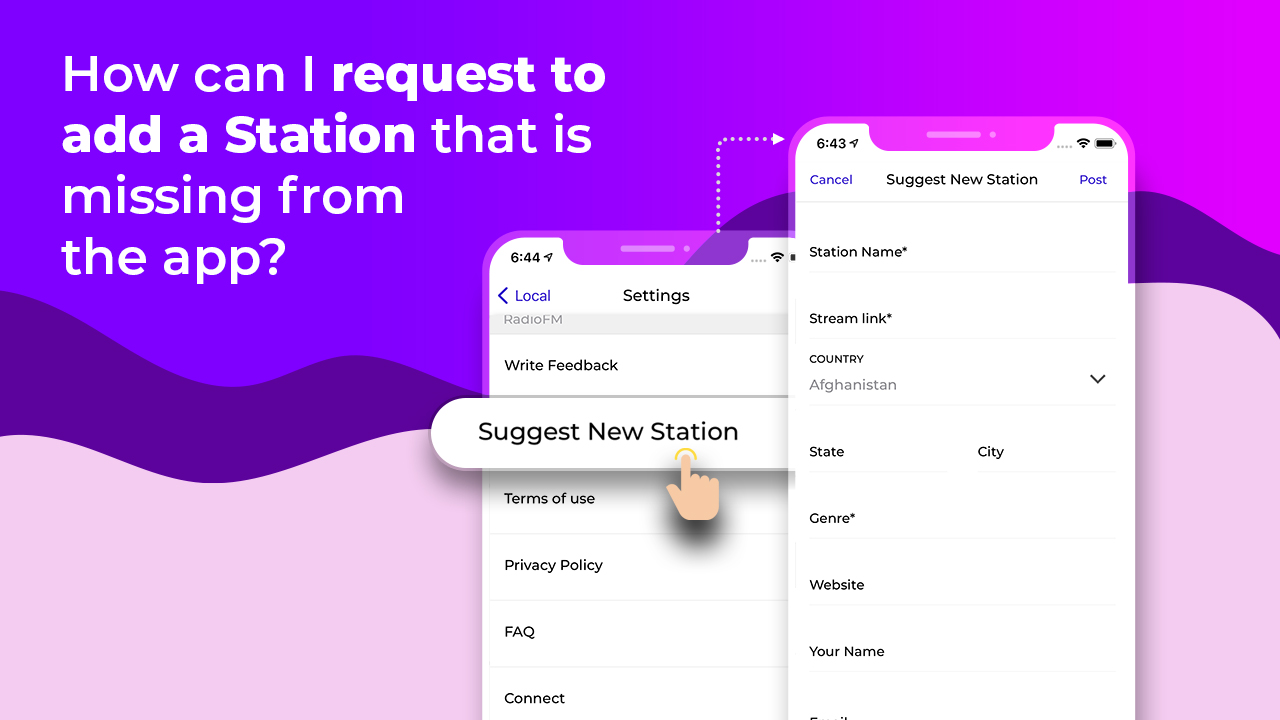 Our motive is to ensure Any Radio, Anywhere. We ensure that our
listeners can enjoy the best radio stations the world has to offer,
We are already having more than 50,000 radio stations in our database,
but still if you can't find the one you were looking for, you can always suggest.
To suggest a station follow the steps below:

1. Tap on the settings button on the top left corner.
2. Select "suggest new sation".
3. Fill in the required fields and tap on post. We will try to add the station as soon as possible.