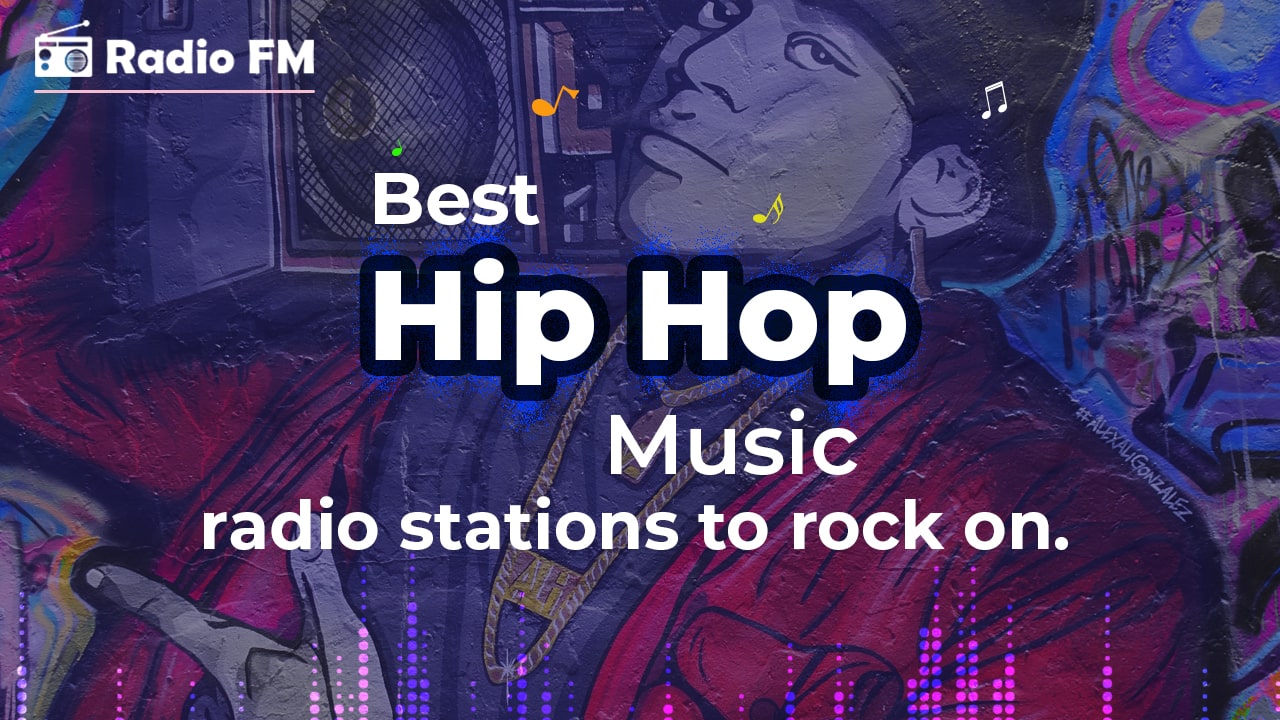 Jan
31
Best Hip Hop Music Radio Stations to Rock On!
blogDetail.by_admin | 31 Jan 2021
Hip hop is a music genre that was recognized in the 1970s, it started in The Bronx, a town in New York City, and was made up of two major components which are djing and rapping. Other features of this genre include graffiti and break dancing. Usually, the MCs introduce the performers and provide entertainment for the crowd. The MCs talked between songs, offering salutes to the audience, telling jokes, etc. This practice evolved and became known as "rapping" a significant component of hip hop music. From the 1970s until now, the hip hop genre has attained prominence and become more accepted.
Though the genre emerged in the US, as it gained prominence, it spread all through the world. As of the 1980s, Hip hop was a novelty for many countries, but in that same decade, it moved into other countries and became a part of the musical setting of these countries. Nothing happens in isolation, so as hip hop grew famous, hip hop groups and rappers grew alongside.
Hip hop music is composed of harmonious lyrics using techniques like alliteration, repetition, rhyme, and assonance. The singer is normally given a beat, which is an instrumental recording. This track might have been recorded by either a producer or an instrumentalist using percussion breaks from other songs as a sample. In 1979, hip hop was already a prevalent music genre, and in this year "Rapper's Delight", the initial commercially issued song was released by the SugarHill.
The controversy surrounding the genre as obscene and lewd has done very little to deter people from growing a fondness for the music type. Up till 2020, Hip hop is still making waves and one point to note is that this genre has created the hip culture, a culture with characteristics like break dancing, beat-boxing, graffiti, Djing, and rapping. Stats show that hip hop is the most influential genre of music in American and a favorite, too.
Out of the ten most-streamed American artists, seven are rappers, and these included Drake, DaBaby, Eminem, Lil Baby, Roddy Ricch, YoungBoy, and Lil Uzi Vert. Several radio stations play a large variety of hip hop music to entertain listeners.
Radio stations to get thrilling rap music include:
Boss FM: From news to celebrity gists to entertaining music, this station has all of it, and it is also possible to stream music online.
977 music radio: This is an online independent radio station based in the United States, that you can tune in to at any time. Other than music, 977 music offers podcasts, sports, and music.
Hip hop request: An online radio station you could send music requests to. Exciting, yeah? This online station permits listeners to send in their music requests. Hip hop request radio live streams latest songs and classics. Its specialty includes hip hop and RnB.
Radio Romanian hip hop: This radio channel on the Romanian internet radio channel provides hip hop, rap and urban music.
Fresh FM Nigeria: Looking for a place to get "fresh" info on current happenings, politics, and sports? This radio station is ready to give you just that with a splash of trendy hip-hop music.
Skyrock-96.0 FM: An online radio with a superb collection of hip hop, urban and rap music that will blow you away.
Gagasi FM-99.5: This is a South Africa based radio station that specializes in hip hop, afro-pop, Rnb, and Kwaito. The station was launched in March 2006 and is owned by Heart FM.
BigFM hip hop: This online station provides electrifying hits in hip hop and rap. It is presented in German. It also features late-night talks.
Power 101.7: An American radio station that brings you the latest events, news, and of course, the hottest hip hop music.
SplashFM-105.5: A Nigeria based radio station that offers international news on sports, politics, recent events, and exciting hip hop music.
Best Pro Radio: This is an internet radio station that started broadcasting in 2016. You can get exciting hip hop music and other genres from here.
Hot 21 Radio: Other than bringing you the latest happenings you can get thrilling hip hop and RnB songs. Also, you can send in a request for a song you want to listen to.
Big FM Groove Night: From hip hop to rap to old school, this radio station has a wide variety of songs that will titillate your senses. Big FM Groove night is based in Germany. It is an online radio app the allows you to listen to all your favorite songs
Listen to these and many more Hip Hop Radios on Radio FM app. Check out now……