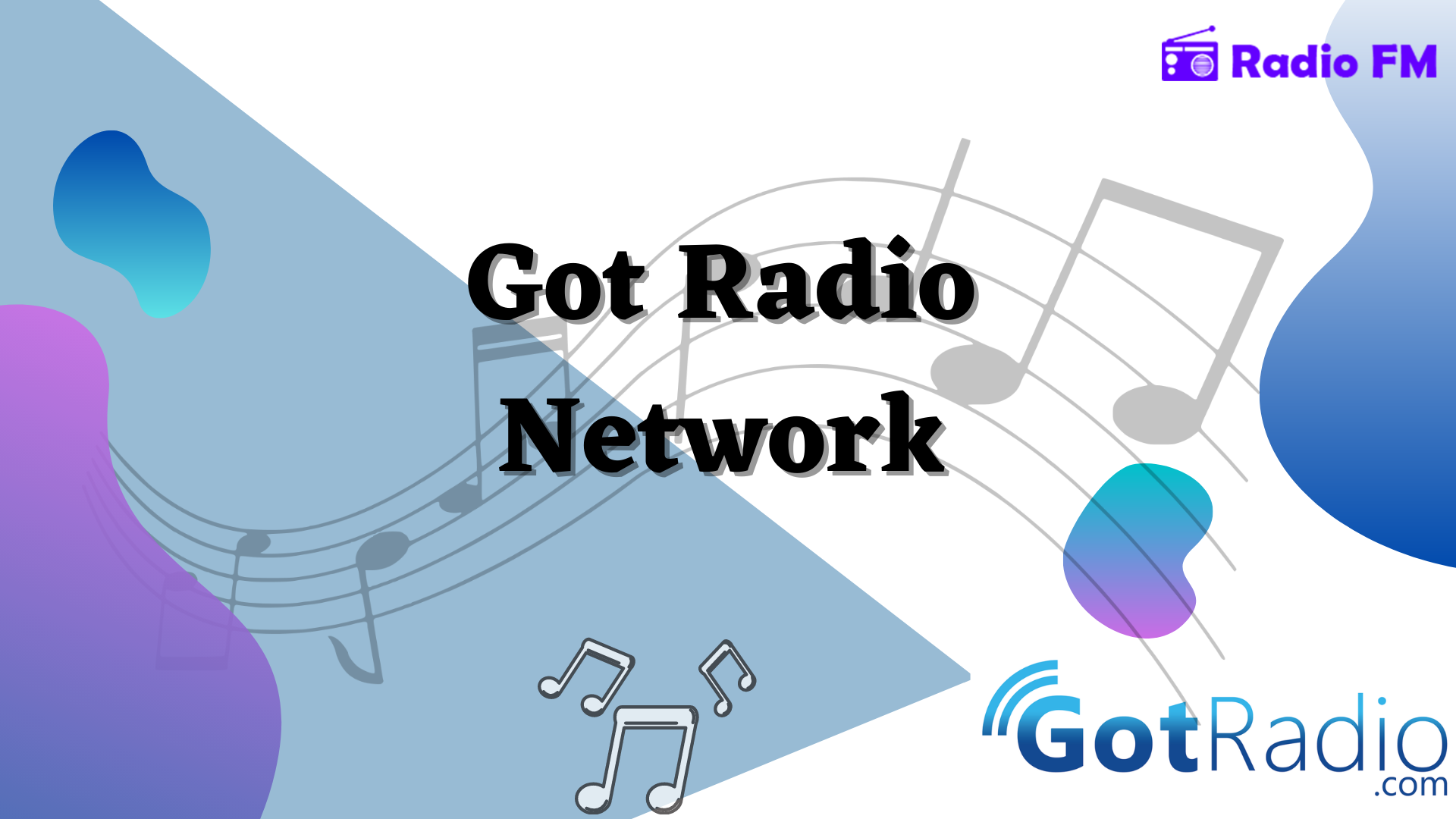 Mar
24
Got Radio Network
blogDetail.by_admin | 24 Mar 2021
GotRadio is a US-based radio network covering an array of radio music stations, such as 90s alternative, adult alternative, adult hits, and many others. It is regarded as one of the oldest and most prestigious radio networks in the world. Above all, GotRadio is simple because it caters to music lovers' needs for free and makes their experience worthwhile.
GotRadio's Stations
Let's take a look at some of GotRadio's station names. You might find something interesting there. If you don't, make sure to let us know about your taste in music in the comments section down below.
Do the old hits still excite you like they did yesterday? Do you feel left-out when listening to bands of today? Well, say no more. At 90s Alternative, they have all the blasts from the past for you. So, tune in now, and listen to your favorite bands like Nirvana, Soundgarden, Garbage, and many more!
Adult Alternative is your ultimate ride to the leading soft and rock bands of today. It features all the singers, songwriters, and contemporary alternative bands that are not just high on demand but are the town's talk. So, tune in now, and enjoy big names like Ed Sheeran, Coldplay, Sheryl Crow, and many more.
Adult Hits feature all the top 40 songs from every decade. While we can't be sure which exactly your favorite is, we are confident that, at adult 40, every song you hear is a song that you will know by heart. Bob Marley, Pink Floyd, Celine Dion, Oasis - we have got them all at adult hits.
Tune in to GotRadio to have easy access to the faster and crisp alternative rock music. Listen to your favorite alternative rock bands like Skeleton, Pearl Jam, Body Count, 2nd Grade, Otoboke Beaver, Foxing, Bad Moves, and many more. It is fast. It is furious. It is forever alternative rock music.
Get in the mood for a Christmas with GotRadio's festive internet radio collection. You can now blend your favorite Christmas classics and pat yourself on the back for getting in the holiday feel. Listen to top Christmas celebration tracks and artists, such as Love to Sing, The Waitresses, Band-Aid, etc.
Get a kick of nostalgia by tuning in to the classic country radio station where you can listen to country music from the last five decades. Listen to your favorite country singers, such as Garth Brooks, Oak Ridge Boys, Willie Nelson, George Strait, and more.
Disco is one of those genres that has not deviated from its original path since its advent. With pop-rock, pop music, funk, and soul music as its parent genres, you can understand why disco still lives on the dance floor. So, if you are in the mood tonight, tune in to Got Radios' Disco radio station and listen to Bee Gees, Michael Jackson, Donna Summer, and many other renowned names.
From AC/DC to Bon Jovi and Metallica to Led Zeppelin, you can stream the best rock tracks today by tuning in to this station. Although a bit of warning would suffice that it is not for the faint-hearted. So, if you love rock, this is your station.
Listen to today's top 40 tracks featuring Weeknd, Travis Scott, Drake, and Tiesto by tuning in to this station. Discover fresh music or listen to your favorite tracks on repeat. With top 40, you're not getting the stuff of dreams.
Do you want something new in the country genre? Well, you're at the right place at the right time. Tune in right away to listen to some of the hottest country music of today. Although it's solely not our responsibility if you're unable to stop the music.
If you are in the mood for a piece of relaxing fusion music, you're in luck. You can now listen to Boyz II Men, Alicia Keys, Sade, Mary Blige, and many other artists by tuning in to this station.
Final Words
For what's it worth, GotRadio offers complete packaging to American music. We have missed many stations out on, but if you want something new, reminisce to the old music, or whatever it is music-related, you can tune into GotRadio right away.
At Radio FM we have more than 40 radio stations offered by Got Radio. So what's the for? Tune in now.