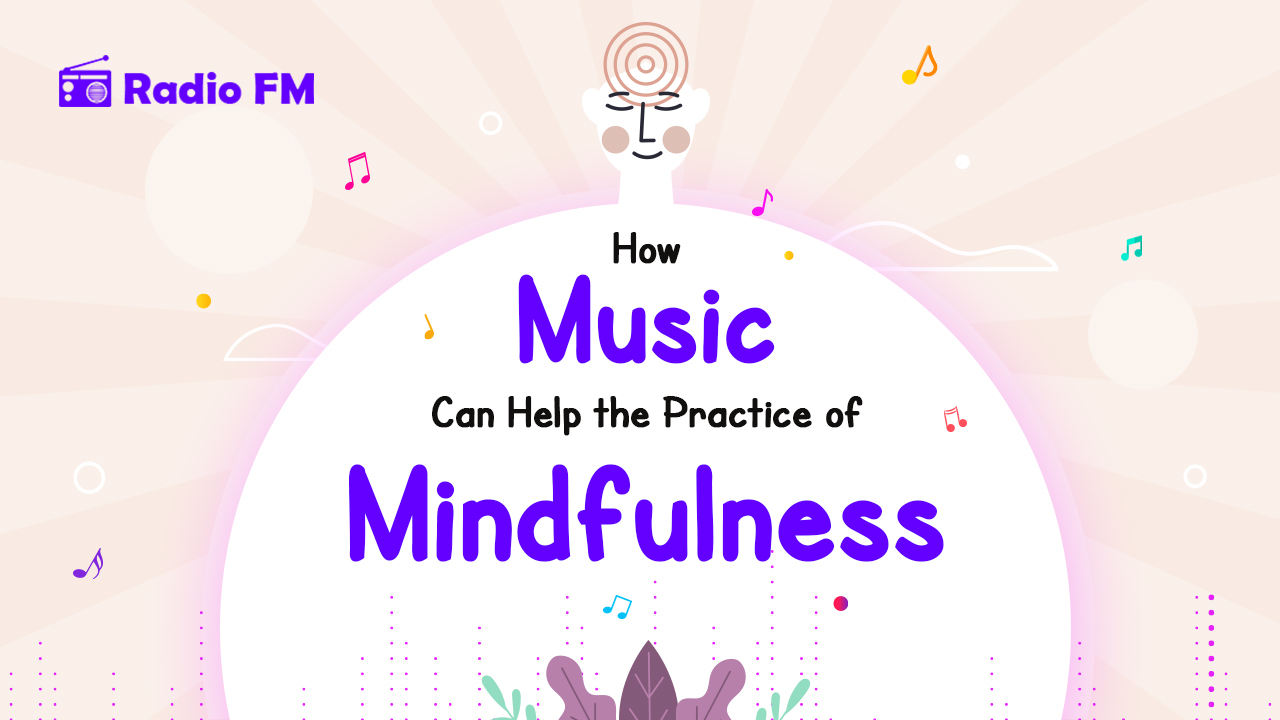 Jan
12
How Music Can Help the Practice of Mindfulness in 2022
blogDetail.by_admin | 12 Jan 2022
Music has always been a part of our lives, but now it's becoming more than just background noise.It can be an essential tool for practicing mindfulness meditation - and you don't need to be a musician or even know how to play an instrument!
Mindfulness is about staying in the present moment, which is difficult when we are constantly inundated with distractions. However, music can help us stay focused on what we want out of life and achieve it by giving us peace and quiet right at our fingertips.
The best way to start your new year off mindful?
Download a few soundtracks or listen to top soothing tracks on the radio for focus and meditation practice before you begin your resolution so that you have some peace and quiet right at your fingertips!
Can music help with mindfulness?
There are a number of studies that show how mindfulness can be supported with the help of calm, soothing music. Music cuts out environmental noise and naturally serene sounds like nature or waterfalls can slow down our breathing, heart rate, blood pressure, and brain activity.
Soothing, meditative tunes can also keep us relaxed while we work towards our goals.
What does science say about listening to calm music?
According to research, listening to calming music lowers anxiety, stress, depression, and blood pressure. Studies show that classical music can even lower our levels of cortisol, which is the hormone responsible for triggering feelings of stress.
Relaxing tunes also enhance memory retention and mood while working on cognitive tasks. Music can be a great addition to a playlist that you listen to when meditating or practicing mindfulness. The right music can also help with clarity and focus when we're doing tasks like cleaning, working in the garden, and even exercising!
Radio stations with calm and ambient music
Well, let's be honest with ourselves. No matter how much technological advancements are made, the radio will never go out of fashion. That's why we've crafted the perfect radio stations for you to listen to.
• Intra Nature Radio - Relaxation, Meditation, Sleep Music Radio
Tune in to Intra Nature Radio if you're in the strict mood for meditation. It has just the kind of music you need after a tiring day at work. If you're anything like a nature lover, you'd be missing out on something big if you don't tune in to Intra right away!
• Taiwan Lounge
Imagine yourself relaxing on a Saturday afternoon waking up to the charm of relaxing Asian music. Does that sound fun to you? If yes, then tune in to Taiwan Lounge right this moment!
• Sleep Radio
Are you annoyed of tedious ads and DJs that don't know what they're doing? If you're nodding in yes, then Sleep Radio is your perfect partner. With no hassle, free ambient music 24/7, and no station IDs, this should be your pal.
How do I start my new year off mindful?
Start by downloading a few soothing soundtracks or meditation radios to use as background noise while you meditate, do yoga or just work on your to-dos.
What are some soothing sounds I can use to help my practice?
There are a number of natural calming sounds that are great for mindfulness meditation. Some places to start include classical music, nature sounds like the ocean waves, rainfall or wind chimes, and ambient tunes like Enya or soundtracks from movies like Interstellar. In fact, any music that can create a sense of calm and peacefulness is perfect!
What do you need to remember about mindfulness?
Although it's difficult to stay in the present when we're constantly dealing with stimuli from our surroundings, adding some soothing tunes to your playlist can make the practice a little easier.
This simple addition to your mindfulness practice will help you stay calm and focused and achieve goals. This can be a great way to start off the year!
How do I find music that helps my practice?
If you're looking for specific soundtracks or albums that are made with mindful meditation in mind, there are plenty of places online to find them.
Final words
Mindfulness practices can be made easier with the help of calming music, but it's important to find mindful soundtracks that are perfect for your practice. You can consider downloading the free RadioFM app where you can find radios with genres like Chill and Ambient or Meditation that are perfect to play before you begin your resolution so that you have some peace and quiet right at your fingertips!
If all this sounds overwhelming, feel free to check out our list of calming radio stations.