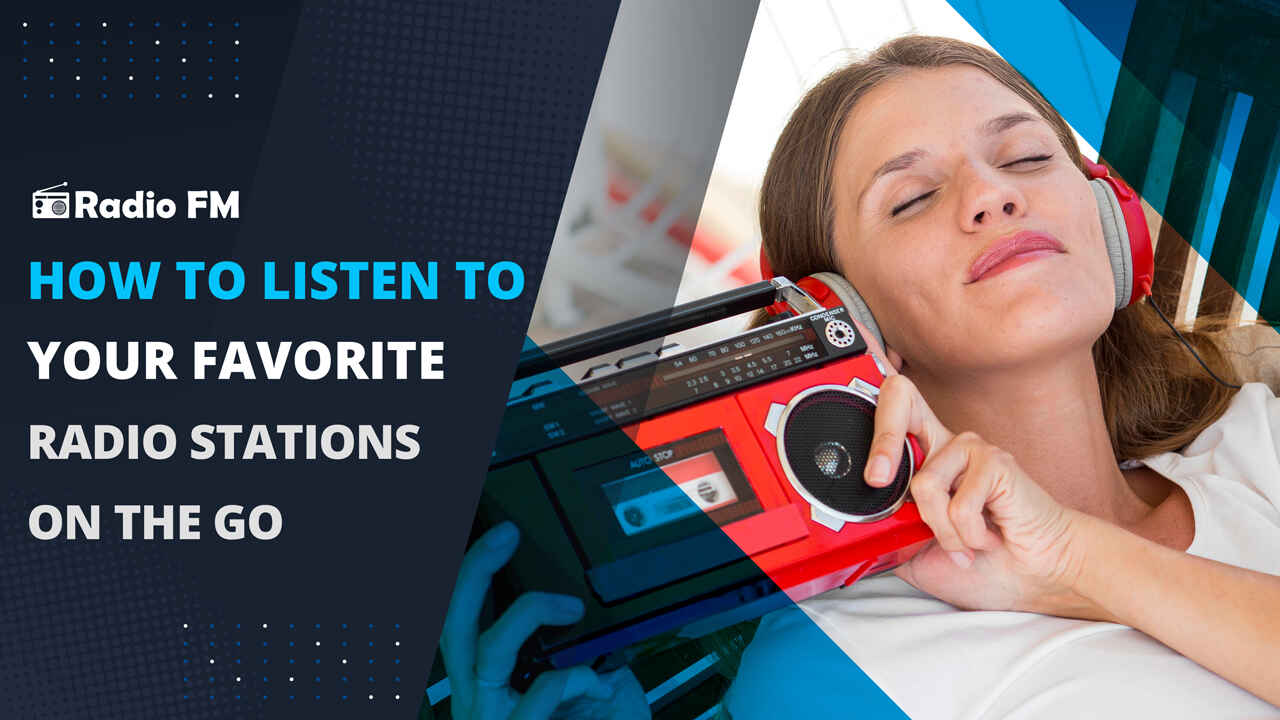 Sep
28
How To Listen to Your Favorite Radio Stations On the Go
blogDetail.by_admin | 28 Sep 2022
Are you someone who likes to stay up-to-date on the latest news, but hates having to sit through commercials? Or are you someone who's always on the go, and doesn't have time to sit down and watch the news?
If so, then this blog is for you! In this blog, we'll be discussing how you can listen to radio stations from our platform on the go.
We'll also be giving you a few tips on how to make sure that you get the most out of your listening experience. So, whether you're a busy student or a working professional, read on and learn how to keep in touch with the world around you while still living a fast-paced lifestyle.
Radio FM App
You can listen to your favorite radio stations on your mobile using the Radio FM app since it is an online directory of radios from across the world. You can browse by country or region, and finding a station is easy. If you're not sure what you're looking for, you can also browse by genre based on your mood.
Stations are available in multiple languages, so you're sure to find something that's just right for you. Whether you're looking for the latest hits or want to explore new music, RadioFM is the perfect place to start listening.
Alexa, Google Home, Android TV, Watch, Chromecast
You can enjoy RadioFM anywhere you have an internet connection. Just fire up the app on your phone, tablet, or smart tv and start streaming.
Or, if you have an Alexa, Google Home, Android TV, Watch, Car (Android Auto/Car Play), or even Chromecast, you can enable the RadioFM skill and listen that way. No matter how you choose to listen, we'll keep playing your favorite tunes all day long. So sit back, relax, and enjoy the music.
Mobile Apps
Our mobile application is the perfect way to listen to our radio stations while you're on the go. With the app, you can access all of your favorite stations and shows, and you can customize your listening experience to fit your needs.
You can also set up alerts so that you never miss a beat. Plus, the app is completely free to download and use. So whether you're looking for some background music for your commute or you want to stay up-to-date on the latest news, our mobile app is the perfect solution.
Radio FM in Car
If you're someone who's always on the go, then you know how important it is to have a RadioFM compatible with your car. After all, what good is an entertainment app if you can't even listen to it in your car?
We are available to you in a different form that you do not need to fully operate your mobile phone while driving just to use the app because now you can directly operate it through Android Auto, Car Play, Automotive OS of your car or use the Car Mode feature within the app, and keep your listening continue.
So, wherever you are wherever you go Radio FM is your perfect companion for complete entertainment on the go.....