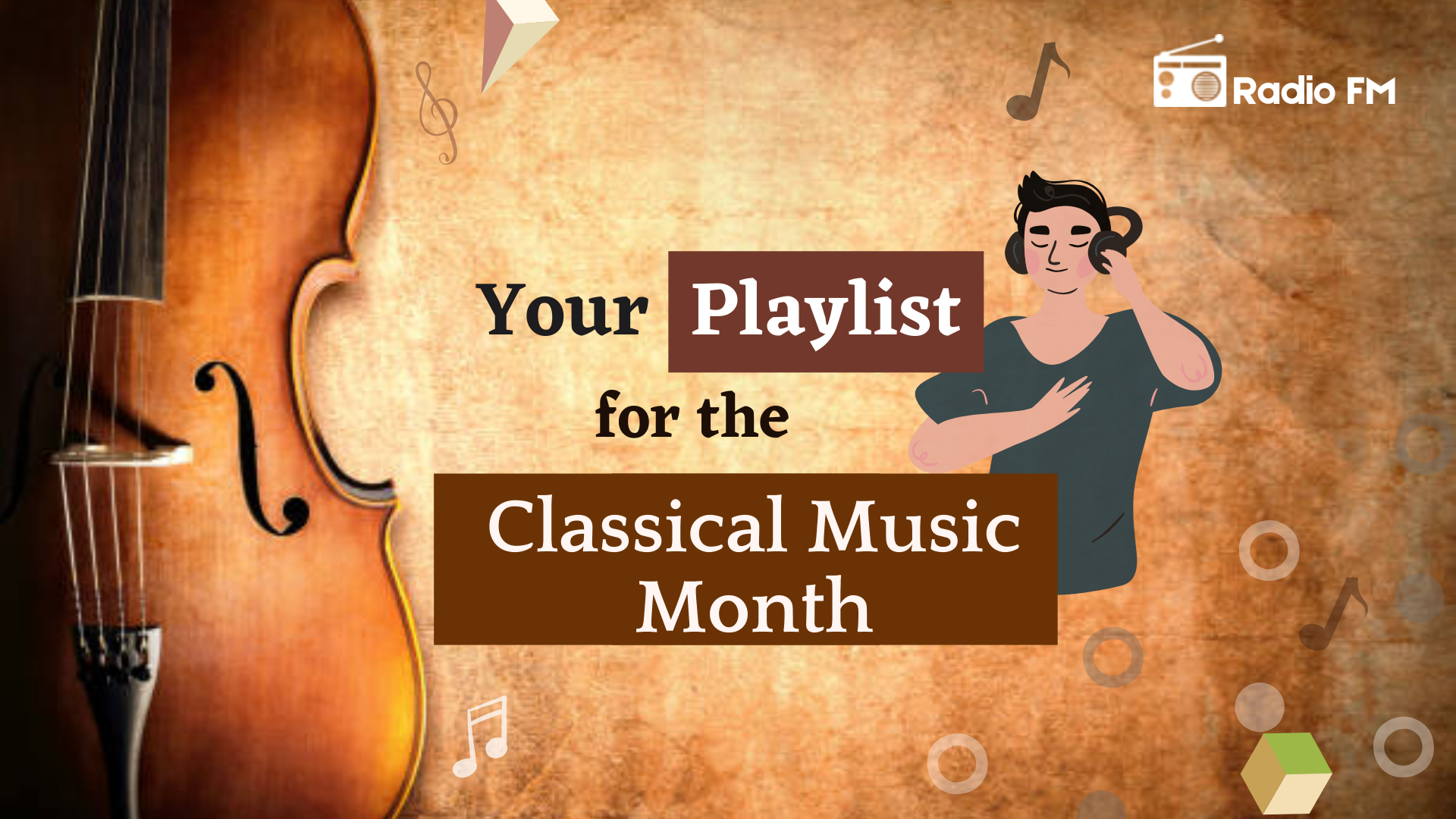 Sep
14
Playlist for the Classical Music Month
blogDetail.by_admin | 14 Sep 2021
As September is winding down, let's take a moment to reflect on the month of classical music. The first day of September was National Classical Music Day, and it marked the beginning of two weeks celebrating the arts in all their forms.
In this blog, we'll be talking about how to get engaged with music to continue along this path for years to come.
Since COVID-19 has us locked down and confined to our homes, let's see what radio has to offer in terms of providing an emphatic classical music experience.
What Does Radio FM offer?
If you're a fan of classical music, you have a companion in Radio FM. It offers you hundreds of classical music radios on the go. Now, if you're an avid classical music fan like us, don't forget to check out the following radio stations to catch your favorite song.
1. Radio Classique-88.9 FM
Make your days brighter and extravagant by tuning in to Radio Classique. Trust us; you won't be skipping this option because it will hook you in an instance. Moreover, Radio Classique also offers you access to podcasts on classical music. So, if you want to know about your favorite artist, you know what to do.
2. Radio Swiss Classic
As the name suggests, this radio station has around 50 percent of the connection to Switzerland out of its 4300+ tracks.
We like to call Radio Swiss Classic an antidote to stress. Its powerful yet mesmerizing selection of classical music will keep you in awe. If you listen to music more closely, tuning in to Radio Swiss Classic will make your life a symphony.
3. Classic Hits 4FM
Listen to classical music hits and indulge yourself in a world that is built your great music. If you're feeling like giving yourself a high voltage of energy, tune in to Classic Hits 4FM right away!
4. Venice Classic Radio
Do you fancy a Mozart quarter or a Vivaldi sonata? If yes, Venice Classic Radio is what you are looking for right now. Tune in and submit your energy to the power of classical music. It does not get better than this unless it's a Rachmaninov piano concerto.
5. Radio Flash Lebanon
Listen to one of the most popular radio stations in Lebanon. Its new sensation and a plethora of songs will bring a new sensation and infuse energy for your workday.
6. RAI Radio 3 - 93.7 FM
Explore a wide range of classical music at RAI Radio 3. For your ease, they have a listening schedule, and they let you know about the programs.
7. Online Chinese Classical Music Radio
This radio station has been active since 2005, and it streams classical music 7/24/365. It runs in auto-mode with no ads, no DJs, and no interruption. Only classical music. A safe haven for a music lover.
8. GotRadio Piano Perfect
Listen to the most favorite, played,and trending classical songs on GotRadio Piano Perfect. It's safe to say you'll be hooked to it in no time.
9. Radio Pan America FM - 90.7 FM
Your next step to listening to the hottest classical music in Radio Pan America. What you name it, they have it. All it takes is a single play button, and you're set for the next few hours.
10. Classic FM - 100.9 FM
A month as beautiful as September calls out classical music fans in an eager fashion.If you want to elevate your music experience, you cannot find a radio station better than Classic FM. The undaunted nostalgia will leave you hanging.
Final words
September is the perfect time to get acquainted with classical music, and here are some ways you can do that!
You can start small or just focus on one song each day of September.
The important thing is not giving up too soon- even if it takes a while before you find your favorite artist, there's plenty out there waiting for you to discover them.
Whether it be Beethoven or Bach, Mozart or Mendelssohn, Chopin or Schubert-- they're all worth exploring this month!