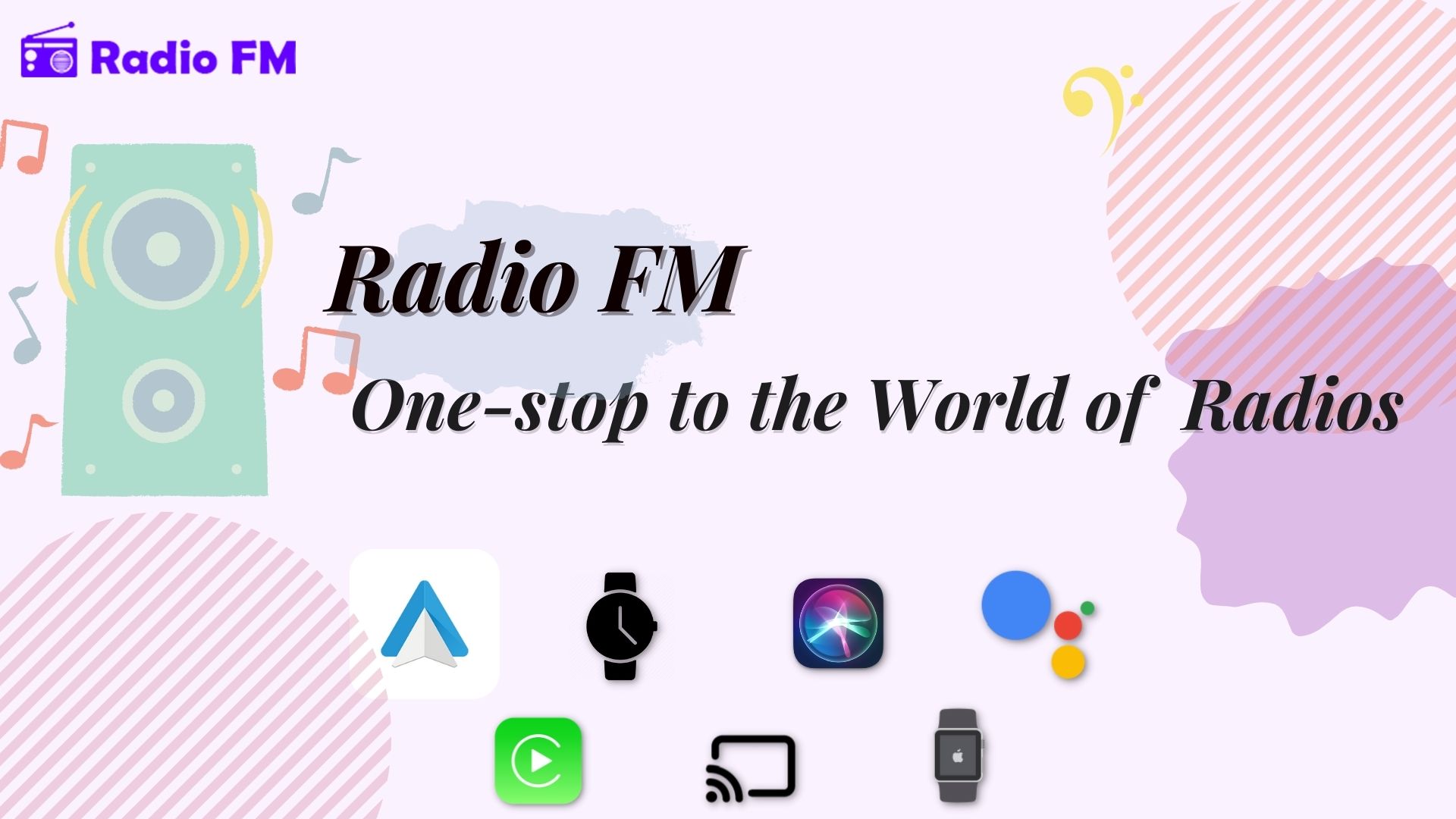 May
26
Radio FM - Your one-stop to the World of Radios
blogDetail.by_admin | 26 May 2021
After the COVID-19 surge, the online world has seen a massive rise in radio listeners. People have constantly been looking into radio applications that offers high-quality audio streams.
Online music downloads are increasingly becoming popular, mainly due to their portability and potential to increase audio listening hours worldwide. The benefits of using an FM radio app to stream music online is explained below:
Technical compatibility
Online radio feeds on Radio FM are accessible on a wide range of devices, including computers, laptops, cellular phones and mobile apps. The following are some of the platforms where you can enjoy listening to your favorite music on Radio FM.
Google Assistant
Chromecast
Android Auto
Apple Car Play
Android Watch
Apple Watch
Automotive OS
These are not limited to any specific genre of music. Users can choose genres based on their personal preferences.
Simple Classification
Internet-based radio apps, such as Radio FM, is classified into hundreds of categories based on genre, language, country and the tuner types. Based on the parameters set by users, radio stations can be categorized into hundreds of subcategories.
You can enjoy listening to your favorite genre like rock radio, country radio, Christian radio, traditional radio, jazz radio, hip hop radio, jazz radio, and adult radio station.
Hassle-free experience
Radio FM provides the leisure of listening to your radio stations while providing a hassle-free experience. It saves you tons of effort and helps you navigate neatly.
Similarly, the best thing about Radio FM is that users can browse and choose from a wide variety of radio stations. They can listen to their favorite radio stations and playlists with just a few taps. All they need is the internet.
Choose your favorite genre
With the internet-based radio station appRadio FM, users can easily browse and search for the right genre based on their mood and preferences. It does not matter what time of day is most suitable for listening to their favorite radio show. People can listen as long as they want, even if they are sleeping or have other obligations.
It is because Radio FM provides live streaming of the latest radio programs. Users can play the songs of their favorite radio shows whenever they want to.
All it requires is an internet connection
To enjoy the benefits of Radio FM, you are only required to have an internet connection. You will need the internet to stream high-quality music.
After that, you can browse through the radio stations based on categories such as music, sports, news, and others.
You can also find the program information for each radio station within the app/website.
More benefits
Radio FM also offers the following perks:
Streamlined user interface for simple navigation: With its super easy to use interface, Radio FM offers streamlined navigation that aligns with user-friendly UI.
Quick and easy navigation: Do you want to listen to rock? Fret not, with Radio FM's navigational style; you will be surprised to see how easy it is to listen to your favourite music on the radio.
Immense value for users: Radio FM provides an immaculate solution of aligning the platforms for the users. You can connect through Android auto or Car play and enjoy your favorite radio in your cars on the go.
Similarly, you can pair the app to an Android watch or Apple watch
You can also connect the app through Chromecast to your smart TVs.
What's more, now the Radio FM app is also accessible through your Android automotive OS. Isn't that amazing. Therefore, you can listen to your favorite radio station in your car, wherever you are, wherever you are going!
Free of cost: Above all, Radio FM is free to download. If you're worried about spending a big chunk of your money, then fret not because Radio FM provides its services free of cost.
User testimonial One of Radio FM's user had to say this about the application:
I love listening to Music Radio FM, and I'm sure you will too. The best thing about it is that you get to choose what music you want and listen to them at your convenience. You can even choose a radio station based on your geographic location. That means that if you are living in NY, you can easily find the stations nearby New York and hear your favorite music there.
Final words
With the introduction of COVID-19 and its dismal effects, the virus has confined the world to their homes. Internet-based apps, such as Radio FM, have allowed people to listen to the news, enjoy their favorite music, listen to sports, and much, all within their comfort.
If you are an avid radio lover, download Radio FM's application right away to enjoy a myriad of perks and online music