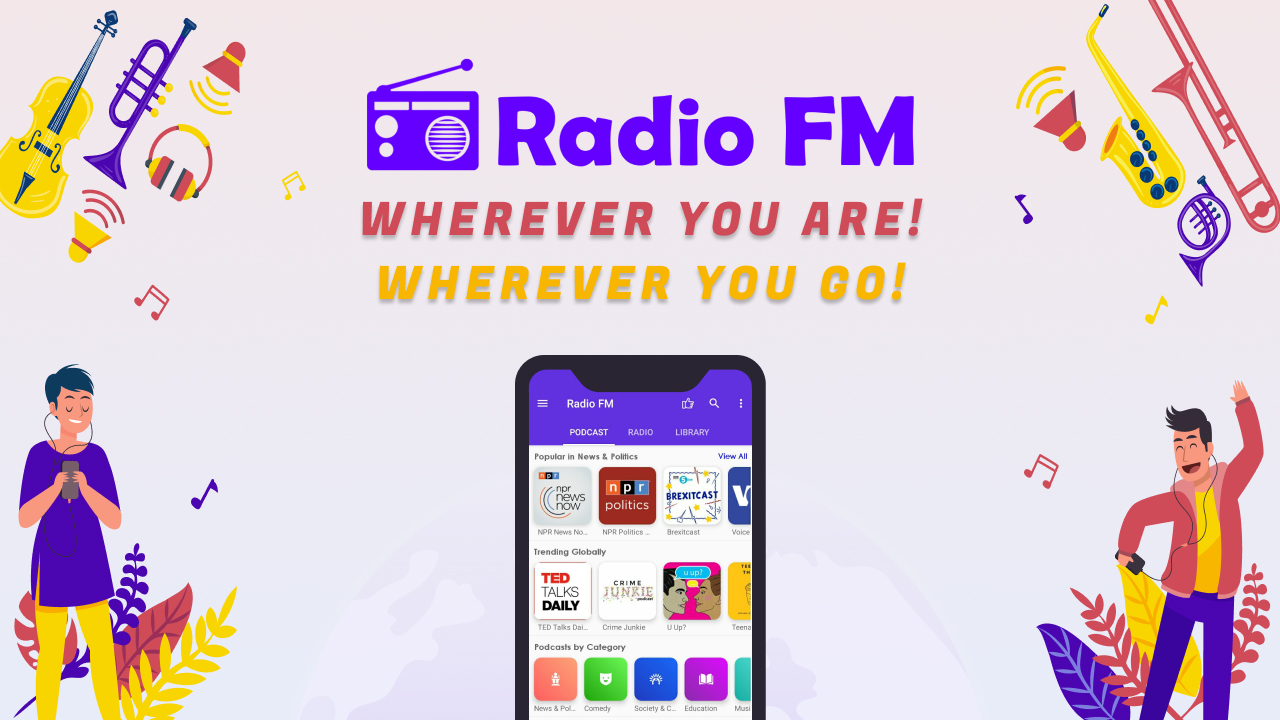 May
07
Radio FM's Versatility: How To Personalize Your Listening Experience
blogDetail.by_admin | 07 May 2022
It's no secret that we live in a digital world. With technology becoming more and more advanced, it's easier than ever to stay connected with the people and things we love. While this is great in many ways, it can also be a bit overwhelming at times. There are so many devices and platforms to keep track of, and it can be tough to know how to make the most of them all.
Radio FM: The perfect all-rounder
When it comes to music, there are a lot of options out there. You can listen to streaming services like Spotify or Pandora, or you can download songs and albums to your computer or phone. But what if you want to listen to live radio? It's still possible to do that, and you don't even need a radio! All you need is the Radio FM app.
Radio FM is available on both Android and iOS devices, so no matter what kind of phone you have, you can download the app and start listening. And best of all, there are no data charges, so you can listen as much as you want without worrying about going over your data limit.
Radio FM on Android
Looking for a way to stay connected to your favorite radio station while on the go? Check out our new radio FM app, now available for android devices. With our app, you can listen to your favorite shows and stations anywhere, anytime. Plus, you can easily pause and resume playback, set alarms and timers, and view program schedules. Best of all, our app is completely free to download and use. So why wait? Get connected today with our radio FM app.
Radio FM on iOS
Our radio FM app is available on iOS devices. You can use it to listen to your favorite radio stations, and it's easy to use. Just select a station from the list, and the app will start playing it. You can also save your favorite stations so that you can quickly access them later. In addition, the app offers a variety of features such as an equalizer, sleep timer, and alarms. So if you're looking for an easy way to listen to your favorite radio stations, our app is the perfect solution.
Wide range of stations
The app has a wide range of stations to choose from, so you're sure to find something that you like. Plus, if you're ever in a different country or city, you can easily find a local station to listen to. That way, you can stay connected to your home town even when you're far away.
Availability in over 170 countries
It's hard to believe that it's been less than a couple of years since we launched our radio FM app. In that time, our application covers radio stations from over 170 countries. We're extremely proud of this accomplishment, and we're just as excited about what the future holds for our app. We have big plans for new features and enhancements, and we're committed to continuing to provide our users with the best possible experience. We're grateful to have such a passionate and engaged user base, and we can't wait to see what the next year brings.
Highly customizable
One of the great things about the Radio FM app is that it's highly customizable. You can create a list of your favorite stations, so you can easily find them again later. Plus, if you want to listen to a station that's not in your area, you can use the 'worldwide' option to search for it.
That way, you can make sure you never miss a beat, no matter where you are in the world. So, if you're looking for a way to personalize your listening experience, be sure to check out Radio FM.