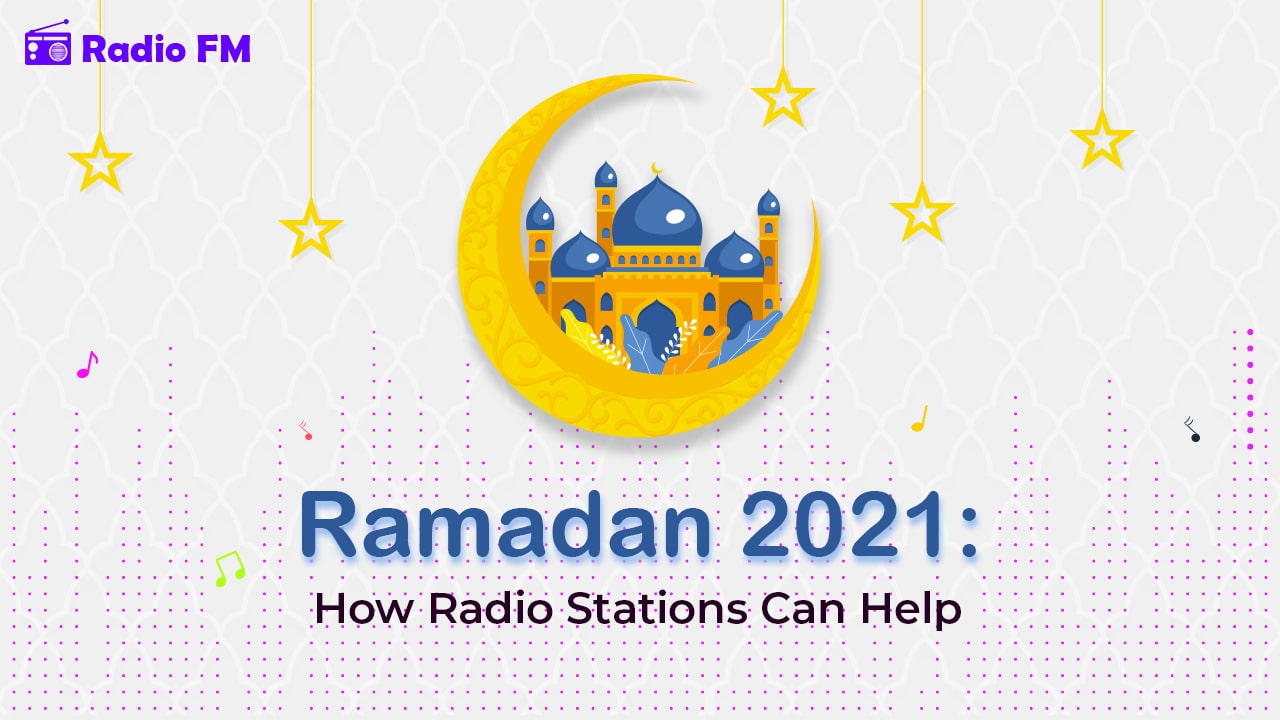 Apr
29
Ramadan 2021: How Radio Stations Can Help It
blogDetail.by_admin | 29 Apr 2021
Not more than a fortnight ago, the Muslims around the world welcomed the month of Ramadan. From dawn till dusk, the Muslims observe fast, which means they cannot eat during that time. However, the true essence is kept in quite the opposite.
Ramadan is not just about fasting; it is about other things too. It is about being kind, expressing gratitude, showcasing affection to the poor community, and above all, doing good deeds.
COVID-19 and Ramadan: A fierce challenge
Muslims around the world are facing a fierce challenge and a dismal situation – COVID-19. Fasting during the day, especially in hot weather, results in dehydration. As a result, it can theoretically lead to a significant medical decrease in health.
So, for the people staying at home, we know what challenges you face every day. That is why we have decided to compile a list of radio stations for the month of Ramadan to keep you up and going throughout the Holy month.
Radio stations to listen to in Ramadan
Muslims are highly encouraged to listen to Quranic recitation during the month of Ramadan. Since it is a month of deep contemplation and spiritual journey, we know what it takes to fulfill it. So, instead of going through the hassle, we bring comfort to you.
Below are some of the radio stations you can listen to throughout the month of Ramadan.
It covers all the regions, such as Africa, America, Asia, Australia, Europe, and the Middle East. By tuning in to KSA Quran Makkah, you can get access to a lot of Islamic content. It includes Taraweeh prayer, Adhan, documentaries, and many other things.
Listen to online news and all things related to the Holy month of Ramadan on this channel. The Arabic radio station offers a plethora of Islamic content that you can keep up for the rest of the month.
Are you feeling down? If yes, then now is the right time to switch to Quran Radio Station. It offers a live recitation of the Holy Quran throughout the day. You can listen to the recitation of the Quran at any time of the day.
Based in Lebanon, the online radio station offers tons of Islamic content, including live recitation of the Holy Quran. It also provides healthy insights into how you can better yourself as a Muslim and help others.
It is a Persian-based online radio station that hosts a few morning programs. You can skim through the radio station if you feel like embarking on a spiritual journey. Other than the morning programs, Radio Mahabad also offers academic programs.
Noor Dubai will not only keep you up-to-date with the Holy month of Ramadan, but it will also keep you updated with the daily news. If you are an avid lover of listening to short snippets of news, Noor Dubai is the radio station for you.
Wrap up
We hope that the above radio stations will make it easy for you to narrow down your search. On our website or application, you can listen to any of the above radio stations at your convenience.
You can tune into any Ramadan radio station at any given time of day. So, what are you waiting for? Tune in right away and make the most of your time.
The true essence of this Holy month can only be utilized and found when we help others. So, let's make it helpful for one another and respect every religion.