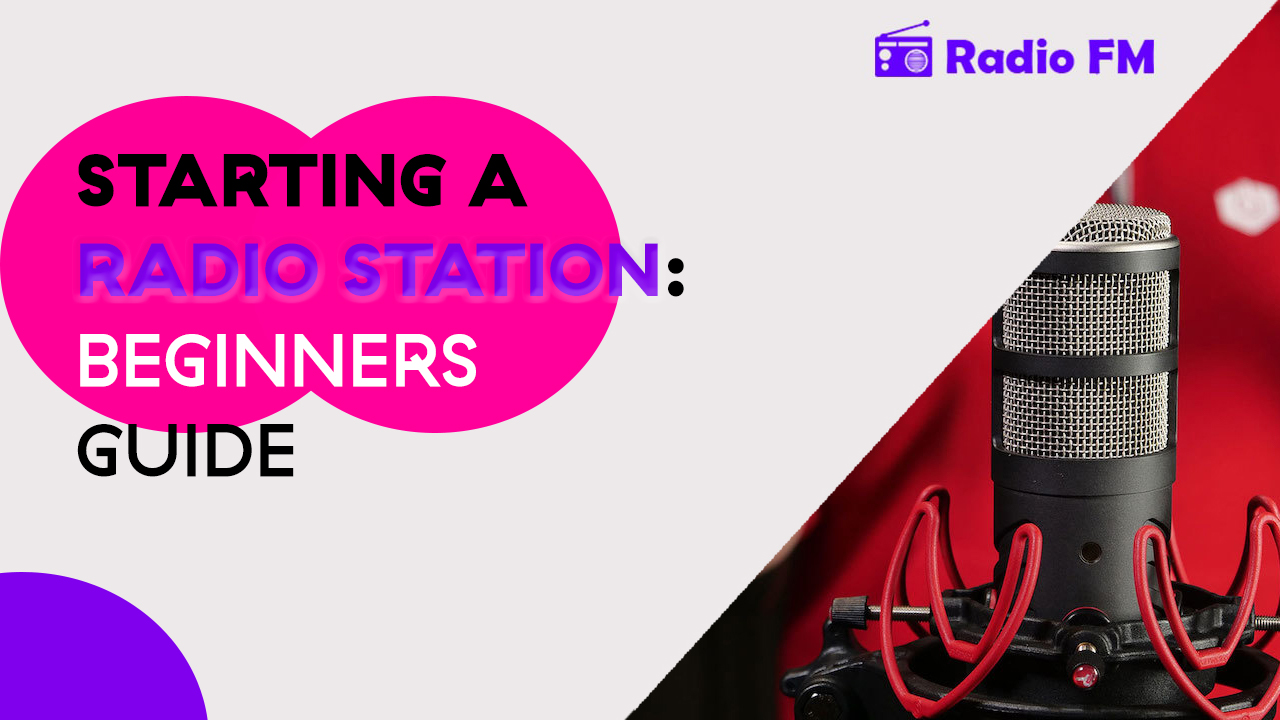 Jul
12
Starting a Radio Station: Beginners Guide
blogDetail.by_admin | 12 Jul 2021
Do you have your checklist for starting a radio station? If not, you'll probably have a few questions on the essentials. That's understandable, this FAQ should give you the lowdown on the essentials you need to know as a beginner.
Starting a Radio Station: FAQ
"Do I Need a License to Broadcast Online Radio?"
Yes and no. You don't need a license to broadcast, because you're not taking up commercial airwaves, just using the internet bandwidth you already pay for.
However, if you're planning on playing commercial music (copyrighted music), you'll need a license to broadcast those songs. Otherwise, you're liable for a lawsuit from the songwriters and publishing company.
Each country has its own licensing bodies that regulate royalties for the artists and supply licenses. Find your country's licensing body.
"How Will People Find My Station?"
There are various platforms and directories people can use to find your station online. They make it easier for people to find you by searching your station name, genre, etc. Like Spotify but for radio stations.
Email Radio FM or submit your station.
"What's the Difference Between Online Radio, FM/AM and DAB?"
FM, AM and DAB all need commercial airwaves to transmit their broadcasting signal to radios. Online radio just needs internet bandwidth, which makes it much cheaper.
There are other differences too. You need specialist equipment such as a transmitter to get your station on FM, AM and DAB. Transmitters limit the range of your broadcasts, whereas online radio can reach the world, and more.
"I'm Not Very Techy, Will I be Able to Do Radio?"
There's not as much to starting a radio station as you'd expect. Most tech nowadays is pretty beginner friendly and designed to be as intuitive as possible, like Rode Connect.
And if you're struggling to wrap your head around software, hardware or anything in particular, there are plenty of help guides and video tutorials out there to walk you through everything.
"What Equipment Will I Need?"
That will vary depending on your station, but generally, you'll want:
A Microphone (XLR or USB).
An Audio Interface.
A computer/laptop.
Headphones.
If you have some variety of that equipment, you might be ready to broadcast live.
"Is Online Radio Expensive?"
Like equipment, that varies from station to station. Radio.co offers different plans to suit different budgets. Each comes with different benefits but we've tried to add as much value as possible to each.
You can also sink different levels of cash into studio equipment. You could go for a cheap, basic setup, or you could splash out on something lavish and professional. It's all down to your station's needs, but in the end you don't have to break the bank to get started.
"How Do I Get Music?"
You used to bring CD's into the studio, or even haul your vinyl collection, but now it's much easier to find music. CD's and vinyl are still in , but online services streamline let you bulk purchase and download music.
Free, non-copyright music, commercial songs and more are available from sites like:
"Can I Make Money From Online Radio?"
Yes, you can. You'll need to grow your station and brand before you can really start making money. But once you have an audience there are plenty of avenues for generating revenue:
Paywall/Subscription: Regular payments on a rolling basis.
Merchandise: Physical goods like clothes.
Affiliates: Sales from referrals.
Crowdfunding: Donations from loyal listeners.
Events: Earn from hosting, like conventions or sports games.
Competitions: Free giveaways to promote businesses.
Ads: Play clips selling a business's goods or services.
Sponsorships: Promote businesses throughout your station.
If you're really interested in beefing up your profit margins, check out our Internet Radio Cash course for actionable advice to turn your station into a revenue-making machine.
Starting a Radio Station
Having the answers can help, but nothing beats a good old-fashioned experience. Starting a radio station and getting hands-on will answer questions you didn't even know to ask.
Radio.co has all the experience you need, with help from our dedicated team of support staff and radio experts. And along with that, get your 7 days free trial of our systems and see if we're right for you. Beginner, intermediate, or professional? Doesn't matter! Jump in and get started.