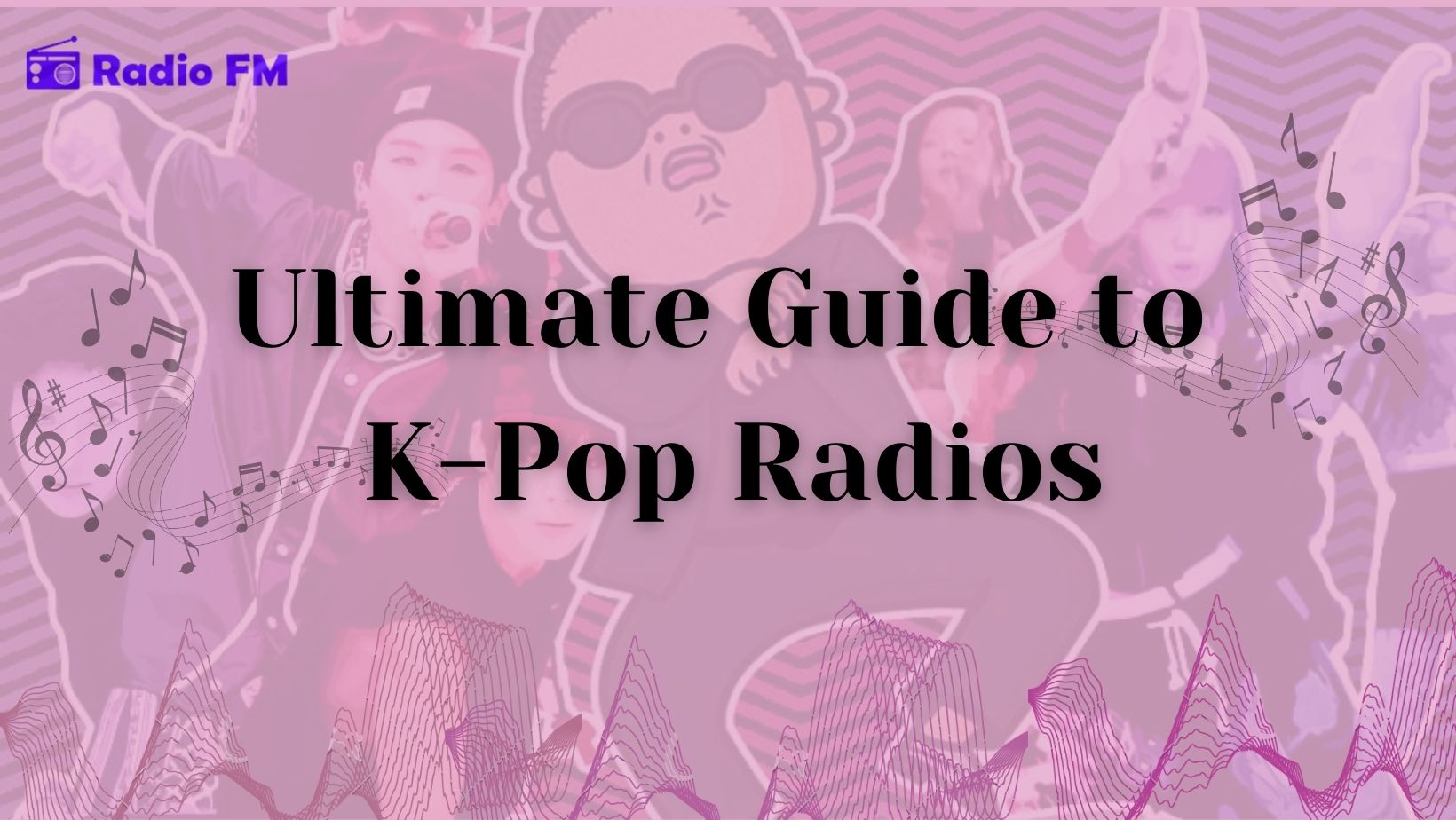 Mar
02
Ultimate Guide to K Pop Radio
blogDetail.by_admin | 02 Mar 2021
The last five to six years have seen a massive surge in the following of Kpop music. Where the last decade was dominated by ASMR-type music, Kpop is the exact opposite of it. K-pop is a combination of unrivaled choreography, a few extra performances, and a dreamland of millions of colors.
If we had to explain Kpop quickly, we'd say that it is a music genre that elicits joy through its music and visuals. More so, the way it captures the fancy intricacies is a treat to watch for the fans. According to Statista, it is reported that a survey was conducted in 18 countries, out of which 22.7% of the people said Kpop is prevalent in their country.
Listening to Kpop for the first time
We understand that it could be problematic for Anglophone audiences to explore the genre of Kpop. It feels overwhelming, and it makes sense. The Americans have always been a little hesitant to embrace music in a language that is not English. They do have some love for the Spanish language, but that's about it.
It is not an unknown fact that the United States holds the largest music marketplace. So, non-American artists have to translate their work just to sell it to the United States. But contrary to popular belief, Kpop convinced the general audience and paved the way as one of the most famous music forms.
Greatest Hits of Kpop Genre
It goes without saying that Kpop has produced incredible music over the years, but what are some of the genre's hottest and viral tracks? Let's find out.
PSY – Gangnam Style (2012)
Gangnam Style, back in 2012, got viral like fire in the forest. The signature horse-riding dance move is a testament to the fact that PSY produced nothing short of a master class.It attracted people in masses, and it was played on almost every opening ceremony of a major tournament.
BTS ft. Halsey – Boy with Luv (2019)
The internet was uplifted in a sudden uproar when the track was released two years ago.On top of it, Boy with Luvfeatured one of America's greatest pop stars of the 21st century. If you have not heard it yet, it is not the time.
We could go on and on and tell you about our favorites, but we'll leave the rest to your imagination. For now, let's find out what radio stations you can listen to access Kpop music.
If you are a fan of online radio and Kpop simultaneously, this section is for you. We will help you find radio stations that will help your cravings to listen to Kpop. So, without further ado, let's find out about the online radio broadcasting Korean music.
Big B Radio is a radio station that is only dedicated to Asian and Korean music. It streams various genres, such as Kpop, Jpop, Cpop, and Asian pop, all under the same station.
OMG, K Pop is another radio station that features a plethora of Korean music, such as BTS, EXO, and Big Bang. If you are into Asian pop, you should tune into OMG K Pop right away.
Generacion Kpop is a radio station that is solely based on Kpop music. You can tune in to spend a happy hour listening to Korean music, such as EXO.
Get in the groove feels by tuning into MyRadioID and listen to Kpop artists, such as PSY. So, what's with the wait? Give your body in action and tune in right away.
Kpopway radio is an International radio station that promotes Kpop music. Besides, it broadcasts the songs with the sole intention of uniting all Kpop fans. So, if you are a BoA fan, you have a perfect excuse to tune in right away!
Tune in to KFM Kpop FM to listen to an array of Kpop music featuring Super Junior, EXO, BTS, and many more.
Be it Asian, Japanese, Pop, or hip-hop, R/a/dio is an elegant TV station that elevates your music experience. If you're a fan of Wonder Girl, tune in right away to listen to it and everything related to Kpop.
Conclusion
Kpop will continue to be a hit in the coming years. Our ambivalence regarding the future of Kpop hangs in the balance. Still, we personally think the future is bright for such a music genre. If you want to listen to trending Kpop hits, tune in to Radio FM's collection of Kpop stations to get in the mood.