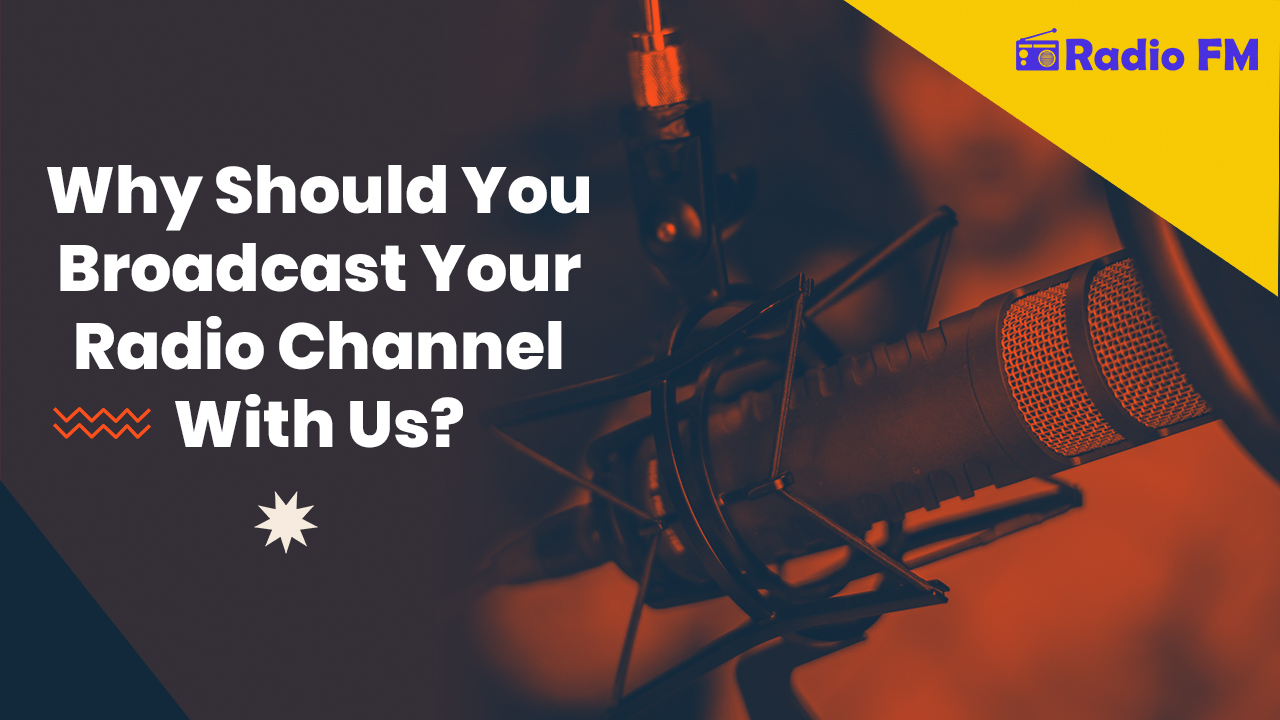 Nov
08
Why Should You List Your Radio Channel With Us?
blogDetail.by_admin | 08 Nov 2022
There are many reasons why you should broadcast your radio channel with us. We have the experience, technology, and resources, and most important large no of active users on our apps, that can help you grow your reach to a wider audience than ever before. Let's discover more of them in detail.
About RadioFM
Radio FM is the perfect way to listen to the radio stations you love, no matter where you are. With more than 160 genres to choose from, there's something for everyone. Whether you're looking for a relaxing playlist to wind down with after a long day or an upbeat mix to get you moving, RadioFM has you covered. And because it's available on your mobile device, you can take your music with you wherever you go.
Wider Audience
We are here to answer your one big question of how to get new listeners for your radio station. Promoting your radio stations can be time-consuming and a bit frustrating at times, isn't it? The easy way is to submit your radio station to a good radio directory. Radio FM is sure an answer to this. With a reach of around 230+ countries you are sure to get your radio station to gain a wide number of listeners.
Vast Active Base
If you are deciding to list your online radio station on Radio FM, then this would be your best decision as with our platform, the reach of your station will be at a higher pace. With more than 4 million monthly active users we have a huge listener base for your FM station. And we are still on the ladder of growth.
Reach a World of Listeners
You can reach listeners around the world since we have a powerful and far-reaching network of audience. So no matter where your potential listener is located they'll definitely be able to access and enjoy your station.
Get Listed in Top Positions in the App
This can be a great way to increase your visibility and get more listeners. Since we have more than 50,000 radio stations on our platform getting on top of the list can be a bit difficult. Thus you can always promote your station to get listed in the top positions. As the play count of your station increases, you will organically be listed in the top position. The Radio Fm App is a great way to get listed in the top listings. The app offers a free and paid version. The paid version gives you the ability to get listed in the top 5 of the Radio Fm App for one week, one month, or 3 months depending on your budget and timeframe.
Be Heard Around The Globe
Listing your channel with us will help you build a global audience. As we have users from all over the world who are waiting to hear what you have to say. With our help, you can reach listeners in countries that would otherwise be impossible for you to reach.
How can you broadcast your channel with us?
Listing your radio channel or podcast on Radio FM is very easy. To get your channel added just visit our website or download the Radio FM Partners app and register with your email and follow the steps mentioned here. You can always reach out to us in case you need any assistance at partners@appradiofm.com
Final words
So the best way to get in front of your potential listeners base is to list your radio on as many as possible online radio directories, and Radio FM is surely one of the best platforms where you can place your radio channel on. Wherever your listeners are, wherever they go, you are surely accompanying them with Radio FM. Get your station listed to our platform today.