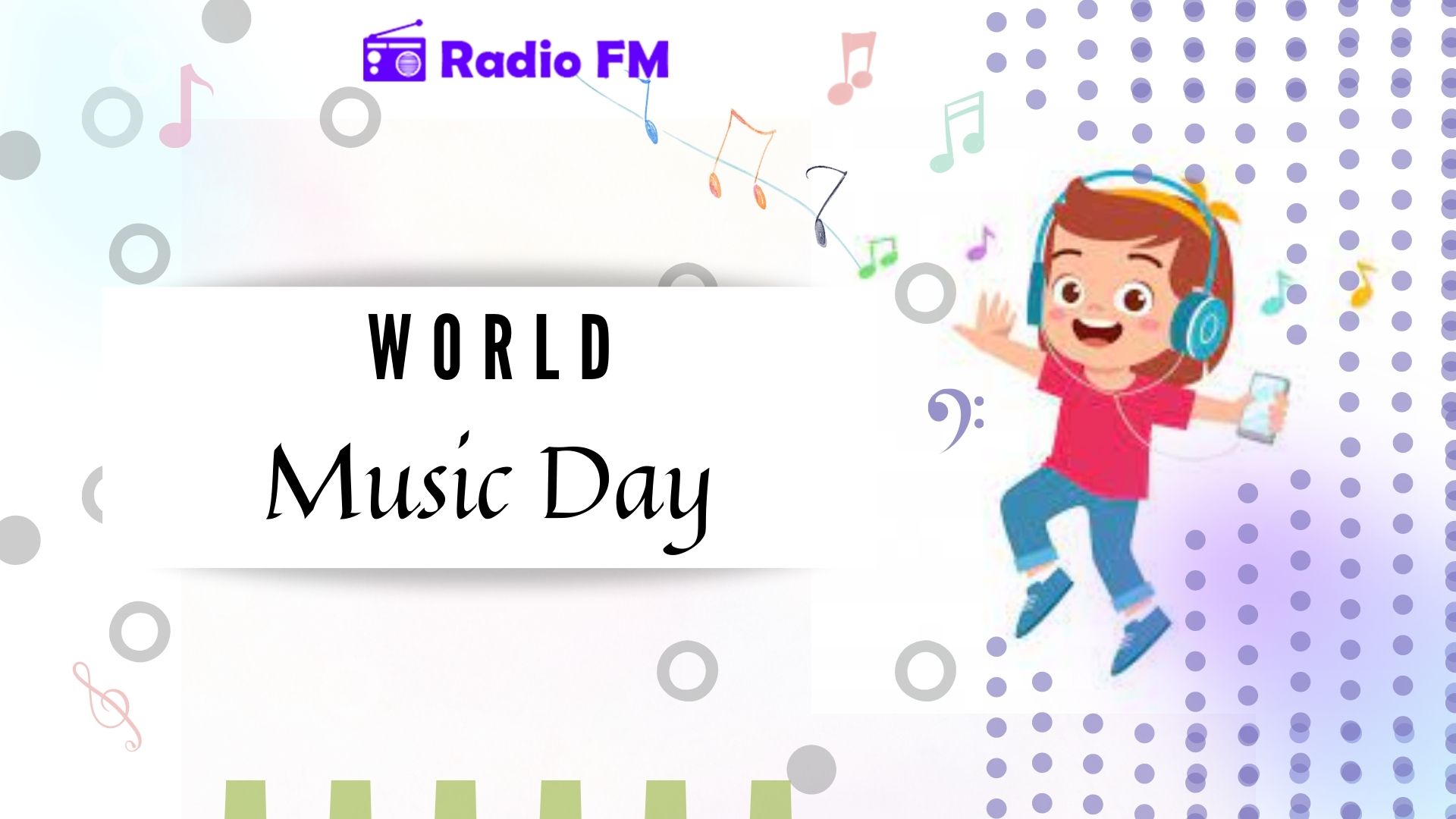 Jun
13
World Music Day: All you need to know about
blogDetail.by_admin | 13 Jun 2021
The world music day also known as Fete de la Musique in French is an annual music celebration that takes place on the 21st of June. On this day each year, musicians both professionals and amateurs organize performances in open spaces so everyone can listen. The concerts are free and open to all. These events do not always have to be outdoor as some people can decide to have indoor events.
Wherever you are in the world, you can decide to participate in the celebration by going to an organized concert, playing your instruments in the park, or tuning in to a radio station to follow the ongoing activities. There is no better way to lift your spirit than through good music.
The Origin of World Music Day
Jack Lange, a one-time minister of culture of France found the Fete de la musique alongside Maurice Fleuret, a music journalist and French composer. The first Fete de la musique was held in Paris in 1982 and it was a huge success with the streets of Paris filled with all kinds of melodious sounds and people who came to enjoy these sounds. After the first music day, countries all over the world started adopting this international celebration. Countries like the United States, Peru, Malaysia, Canada, India, Brazil, Japan, China, Italy, Russia, Greece and a host of others have adopted the celebration of world music day.
1985 is a significant year because it was commended as the European music day. In 1997, the European music charter party was signed in Budapest to encourage countries outside of Europe to participate in world music day.Between 1982 till present, the world music day has been observed with encouragement for people and communities to bond through music.
How the World Music Day can be Observed
Since the first Fete de la musique was observed out in the streets with professional and amateur musicians playing, many cities have adopted this style to commiserate the day. Musicians perform in public spaces offering free concerts. You will find parks bursting with people and all kinds of melodies. These events usually bring an inexplicable amount of joy to anyone who participates in them.
On this day, you'll find all kinds of heartwarming music concerts to celebrate the day. People come out of their houses to rejoice on the streets. People around the world consider music to be a conduit of worship, so you will find them out in parts and events commiserating the day.
If you are a musician or you play an instrument, June 21st is the perfect day to bring joy to the hearts of many with your music. You could offer a small concert for free or you could choose to team up with other musicians in your community. If you won't be able to attend a physical event, you can tune in to a radio station to help you keep in touch with the vibes. You can also decide to listen to your favorite songs with friends or you might want to explore other exotic music. Whatever you decide, let it be an event you genuinely enjoy.
Significance of World music day
Fete de la musique is celebrated to appreciate the beautiful music we have access to. It celebrates music, its ability to bring humans closer, it celebrates musicians both professionals and amateurs. It celebrates harmony, community, and joy. According to Victor Hugo, " Music expresses that which cannot be said in words, and that which cannot remain silent". There are days when music was the only thing that brought you solace. When you were faced with bleakness and music has been the only thing to offer you any colors, or how a particular song carries the memory of your loved ones, reminding you of all the love you have.
It is impossible to talk about our lives and not find some form of music that resonates with us. It might be a jazz tune, hip hop, RnB, folk music, rap, soul, etc. Some genre of music will most likely elevate your soul. There might be a line of a song that speaks to us. The reassurance and peace we get from music is the reason we celebrate world music day.
World Music Day 2021
As with every other year, the world music day(fete de la musique) will be observed on the 21st of June, 2021. The theme for this year is "Music on the Intersections". This is another wonderful opportunity for us to explore how music connects us. With our differences in culture, beliefs and ideologies, music still has the power to bind us. So this year, you can decide to take the initiative to reach out to friends and families. Or if you are the adventurous kind, you may dive into other culture to find similarities in yours.